Store, Share and Collaborate with Your Clients in our Secure Cloud.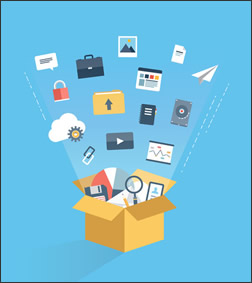 Our cloud based file system is where your company can store and retrieve and share access to your clients. Great when you have to share very large files!
Organize your files how YOU want
Create folders, file types, hierarchies, file versions, content tags, and more. Organize your files by whatever categorization you decide and quickly find your files with the built in search feature.
Promptweb's secure cloud system is a cloud platform that helps you securely store, share and manage all your company's files. Whether you need to secure confidential business information or are trying to simplify paper-based office processes, our cloud system can help you do more with your content.
Interested? Please contact us at 1-516-855-4360.