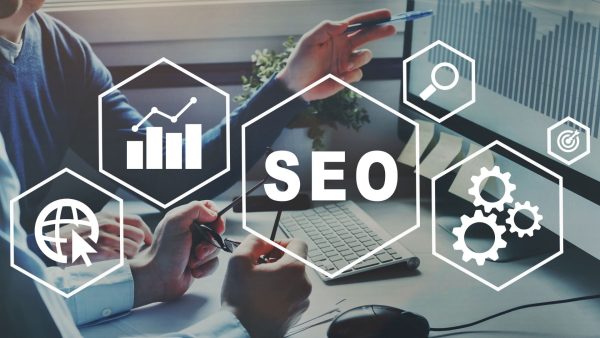 Target Your Customers!
Search Engine Optimization (SEO) is an online marketing strategy designed to help businesses generate more traffic and sales on the Internet by achieving a higher "organic" placement on a search engine's results pages.  These are the search result listings found below the paid listings when using a search engine like Google.
Promptweb is committed to assisting Long Island businesses with cutting edge SEO techniques like semantic and local search.  We utilize various types of content (including multi-media and social footprints where available) to develop your business as a trusted authority for the products and services you provide.
Search Engine Optimization (SEO):
Improves the volume of traffic to a website from search engines
Brings more qualified traffic to your website
Makes a site's content more relevant and rank higher in search engines
Shows a site for particular key-words or key-phrases typed in a web search
Places a site where searchers will more readily see it
Increases a site's visibility in search engines over its competition
Our SEO Starter Package includes:
3 Landing Pages fully optimized for content and coding.
Site submission to major search engines and local directories.
6 months of detailed reports including:

site ranking positions on major search engines
traffic reports of visitors received
locations your visitors came from
how current key-words and key-phrases are working in your site
What Our SEO Efforts Will Do For You:
We will make your website found more readily by search engines.
We can ensure that site content is relevant for the search engines.
We can provide a higher presence in search engine query results for your products.
We will increase site traffic with more qualified visitors.
We professionally submit your site to major search engines and local directories.
We will drive your site to rank higher than your competition.
Richer Content To Attract More Web Traffic
By using a blend of proven website tactics combined with ease of content flow for readability, Promptweb can help your website gain growth with search engine traffic. This type of Internet marketing strategy is crucial for companies looking to expand their client base, increase e-commerce revenue and improve lead generation. Our team of copywriters will assist when applicable to strengthen your website's content for the correct "keyword" placement and referral in areas such as headings, captions and meta information. If you are looking to achieve top SEO rankings for Long Island and visibility within NY, Promptweb has the experience to help you get there.